Articles
The police of the city of Zlín to the citizens during the Barum Czech Rally Zlín
29. 8. 2014 - Jakub Hofbauer, press centre BCRZ
The Police of the Czech Republic, Regional department will serve the citizens during the 44th Barum Czech Rally Zlín again.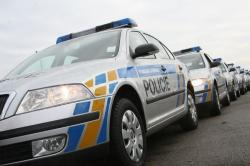 From Thursday 28 August 2014 until Sunday 31 August 2014 special hotline will be in operation where experts from The Department of Transport will answer your questions about road closures related to the Barum Rally, current road closures on an arrival to Zlín and the traffic level on the roads in the Zlín region. The Police will obtain information about traffic via helicopter of the Air Service of the Police of the Czech Republic and also from police patrols across the Zlín region.
This service is for spectators of the Barum Rally as well as for the citizens who intend to use the roads or other reasons. The Police will help you find the best detour around the closed roads. Where detour is not possible, they will help you estimate the drive duration to your destination.
Phone: +420 974 662 662
- The Police' of the city of Zlín transport information during the Barum Czech Rally Zlín
- Information on road closures in the Zlín region
- Information on current traffic level in the Zlín region
- Information on detours
ADDRESS: Policie České republiky, KŘP Zlínského kraje - Územní odbor Zlín
Nám. T. G. Masaryka 3218, 760 01 Zlín
PHONE: +420 974 666 111 (in absence call 158!), FAX: +420 974 666 921
E-MAIL: krpz.uozl@mvcr.cz, WEB: www.policie.cz

Days
Hrs
Min
Sec